A blog named "The Beauty & The Beet" should live up to its name and I feel like I owe it to the beets to share a beet recipe first!
Here is a colorful and beautiful salad with a special tip to help you make it like a pro…and the dressing is so good you could use it on any fresh salad!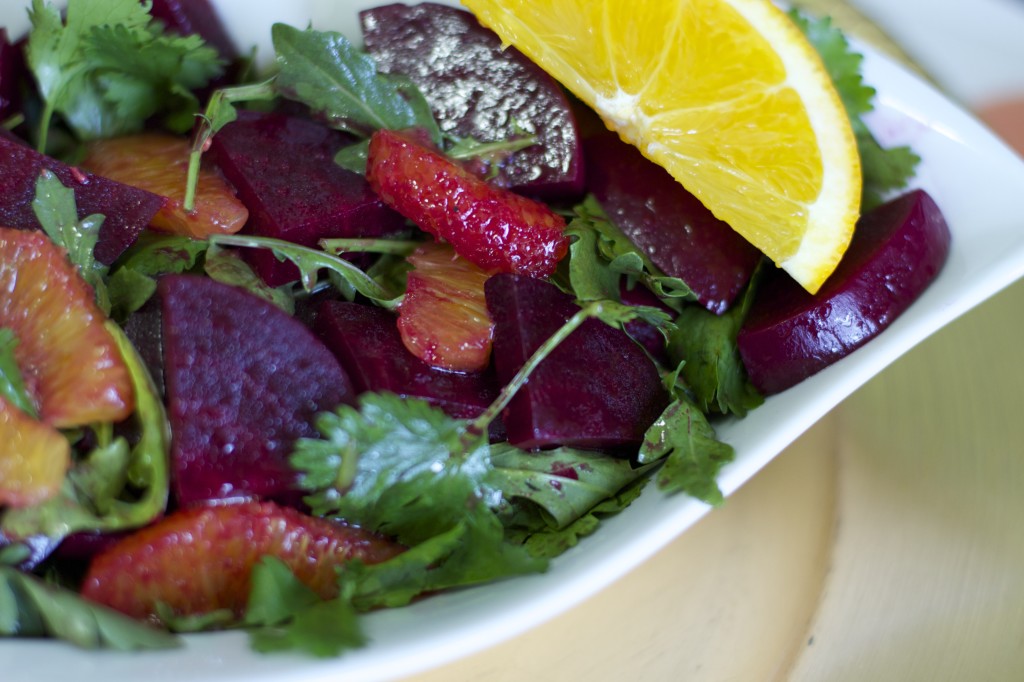 Ingredients
3 Medium Beets
2 Oranges
3-4 Cups of Baby Arugula
½ Cup Chopped Cilantro
For the dressing
2 Tbsp Olive Oil
2 Tbsp Apple Cider Vinegar
2 tsp Maple Syrup
½ tsp Dijon Mustard
Juice of ½ Lemon
Juice leftover from Orange supreme
Salt and Pepper to taste
Whisk together well and set aside.
Preparation
Cook the beets in a pot of boiling water until tender, 30-45 minutes.
Let the beets cool, peel and slice them.
Supreme the oranges and add the wedges to the salad.
Add the baby arugula and cilantro.
Add the dressing and attack!