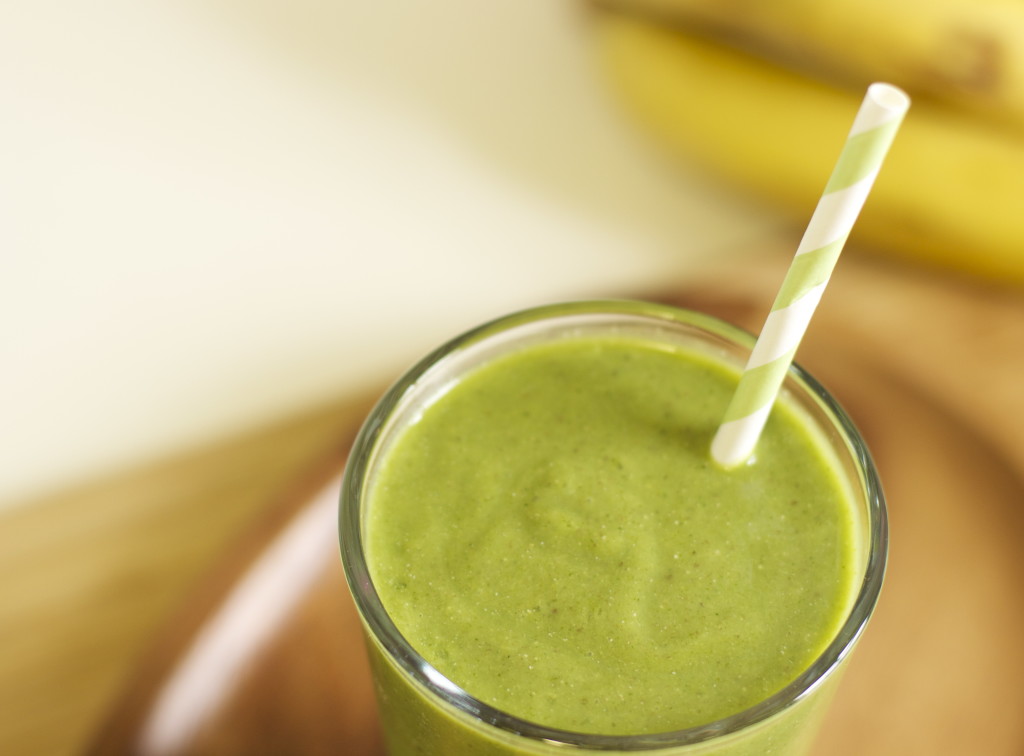 My morning smoothie helped me kick my addiction to coffee. I still love coffee but I don't have to drink it everyday, three times a day. Smoothies are very filling and could be breakfast in itself. My base is always bananas, some kind of dried fruit (dates, apricots, figs) and a bunch of leafy greens (my favorite is arugula but I also use kale or spinach). To that I add hemp seeds, chia seeds, cinnamon, almond butter or whatever I feel like adding that day. Don't be deceived, it looks like "alien slime" as my daughter calls it…  but is surprisingly yummy.
Makes 3-4 drinks.
Ingredients
3-4 Ripe Bananas (the ones with brown spots)
3-4 Cups Leafy Greens (Arugula, Kale, Spinach or other  lettuce)
3-5 Dates (don't forget to take the pits out)
½ to 1 tsp Cinnamon (I heard it's good for suppressing appetite :-))
1 tsp "Superfood" (I add my favorite hemp seeds, chia seeds, or both)
½ Tbsp Nut butter (optional, I like cashew butter)
3 Cups Water or Coconut Water or Almond Milk (more or less, depending on how thick you like it)
Preparation
Blend well in a high-speed blender and Enjoy!