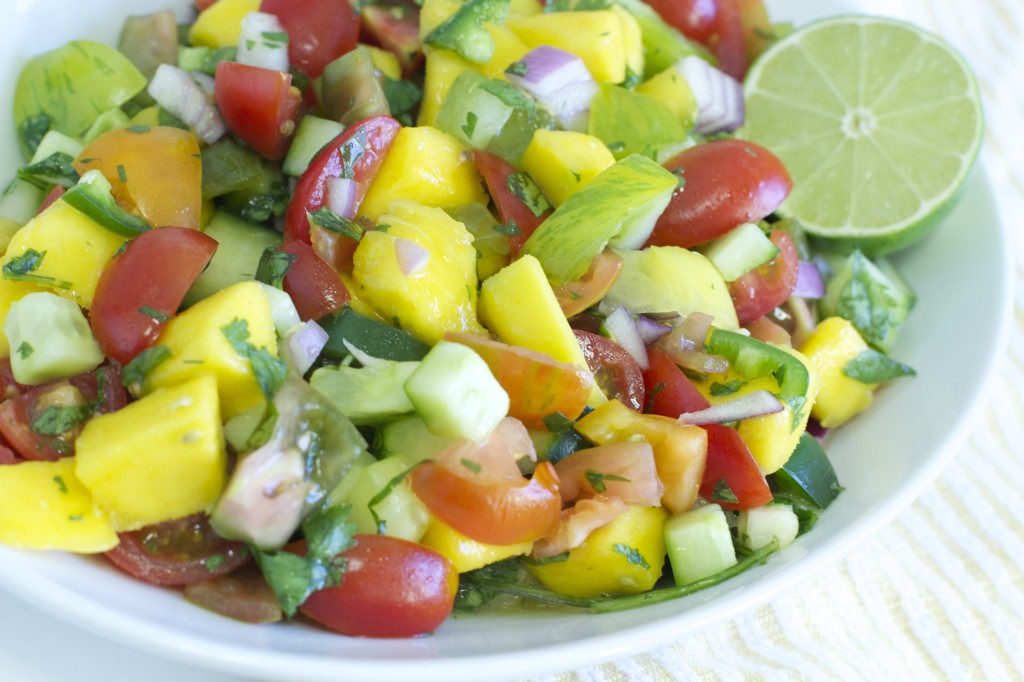 Hot like the summer, burning like fire, Jalapeño and red onion. Then comes Mango, the hunky fire fighter to the rescue armed with sweet cherry tomatoes and a cool cucumber to ease the heat. Joining them are the fresh breeze – cilantro or mint and freshly squeezed lime juice rain. No, this is not a scene from a movie. It's what you will experience when you taste this beautiful and surprising salad!
Ingredients:
1 Mango
3-5 Medium Heirloom Tomatoes (or more if  you use cherry tomatoes)
1 Jalapeño Pepper
1 Persian Cucumber
1 small Purple Onion
Bunch of Fresh Cilantro or Mint leaves
Juice of 1 Lime
3 Tbsp Olive Oil
Sea Salt
Preparation
Chop the veggies and mango into cube shape. Chop the Jalapeño, onion and cilantro/mint, add the lime juice, Olive Oil and Salt. Mix well and serve.