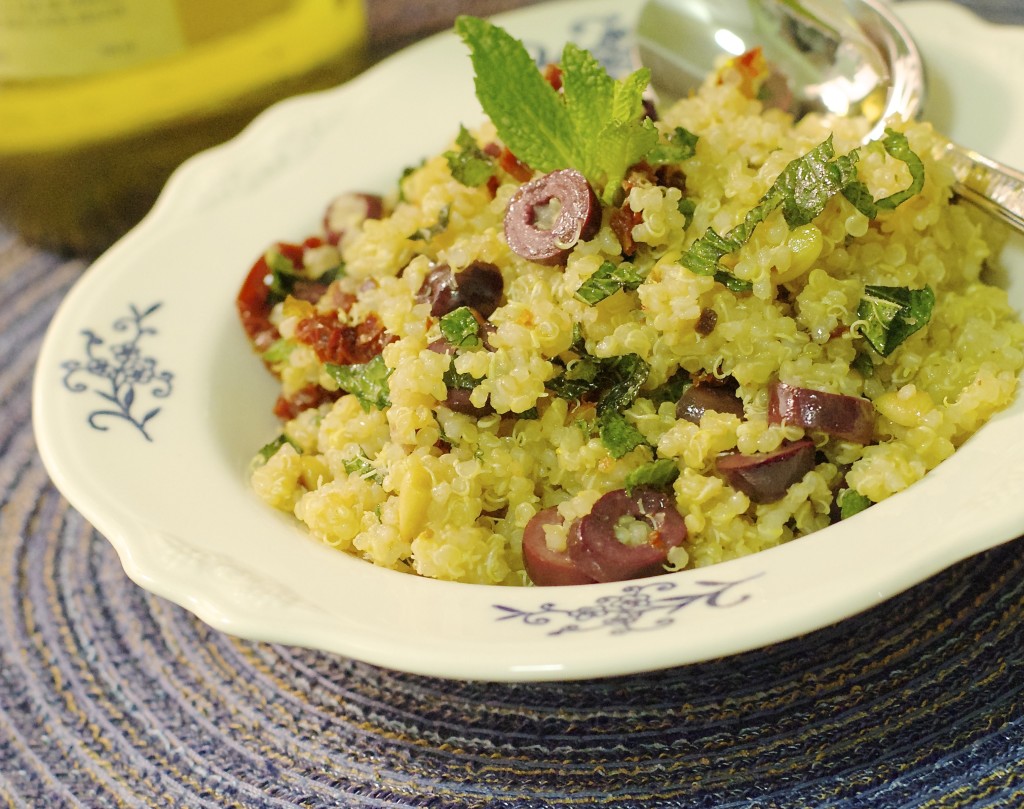 Quinoa (pronounced 'keen-wah') is a grain-like seed and is nicknamed 'The mother of all grains'. It has a nutty flavor and is considered a high quality plant-based protein that is rich in fiber. Visually, it looks like it could pass for the healthy cousin of couscous… I see it as a basic ingredient that I can shape into patties, mix into salads, Tabbouleh or Stir-Frys. A good way to introduce it, is to serve it with your favorite sauce like you might serve rice, pasta or any other grain we think of  as "side dish". Quinoa is easy to cook and can be served hot or cold.
4-6 Servings
Ingredients
1 ¼ Cup Quinoa
½ Cup Pitted Kalamata Olives
½ Cup Sun Dried Tomatoes –OR– ½ Cup Dried Apricot (my favorite)
½ Cup Fresh Mint finely chopped
½ Cup Pine Nuts
Juice of Half a Lemon
2-3 Tbsp Olive Oil (If you use Sun-dried tomatoes in Oil, you might need less)
½ to 1 tsp Sea Salt (depending on your taste)
Freshly ground black pepper
(Optional: add 2-3 cloves of garlic, minced)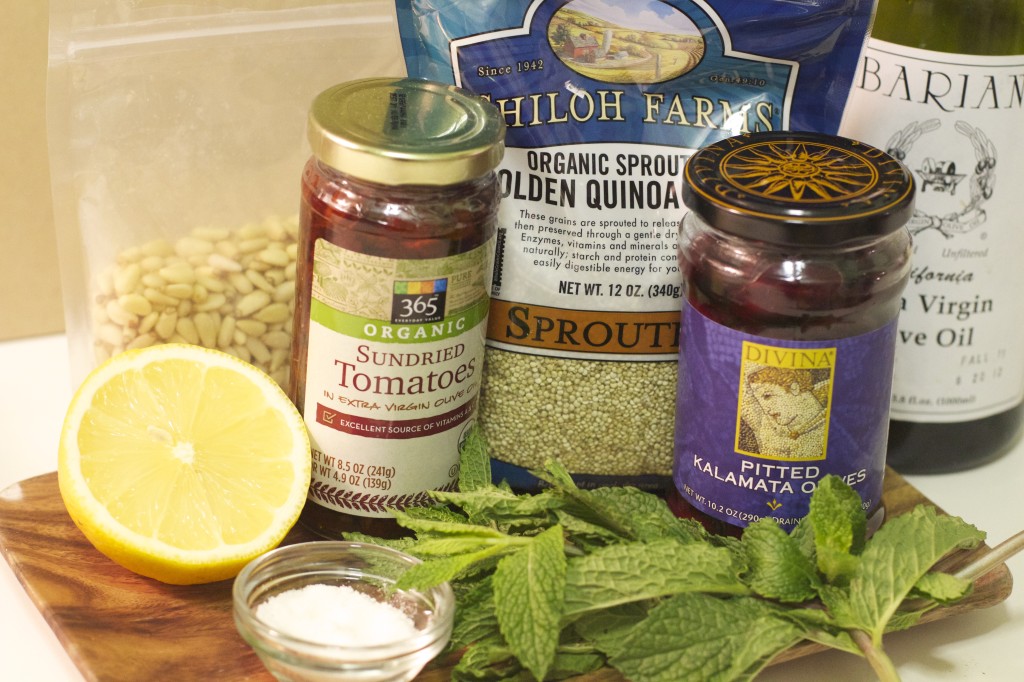 Preparation
1. Cook the Quinoa in 3 cups of boiling water for 15-20 min and then drain.
2. Lightly toast the pine nuts on a hot non-stick pan for a minute or two. Flip and toss them around; be careful because they can burn easily. Set aside to cool.
3. Chop the olives, sun-dried tomatoes (or dried apricot if you choose) and mint leaves.
4. Mix in the rest of the ingredients and let it sit for a while so the quinoa soaks up the flavors.
Serve warm or cold. Yummm…