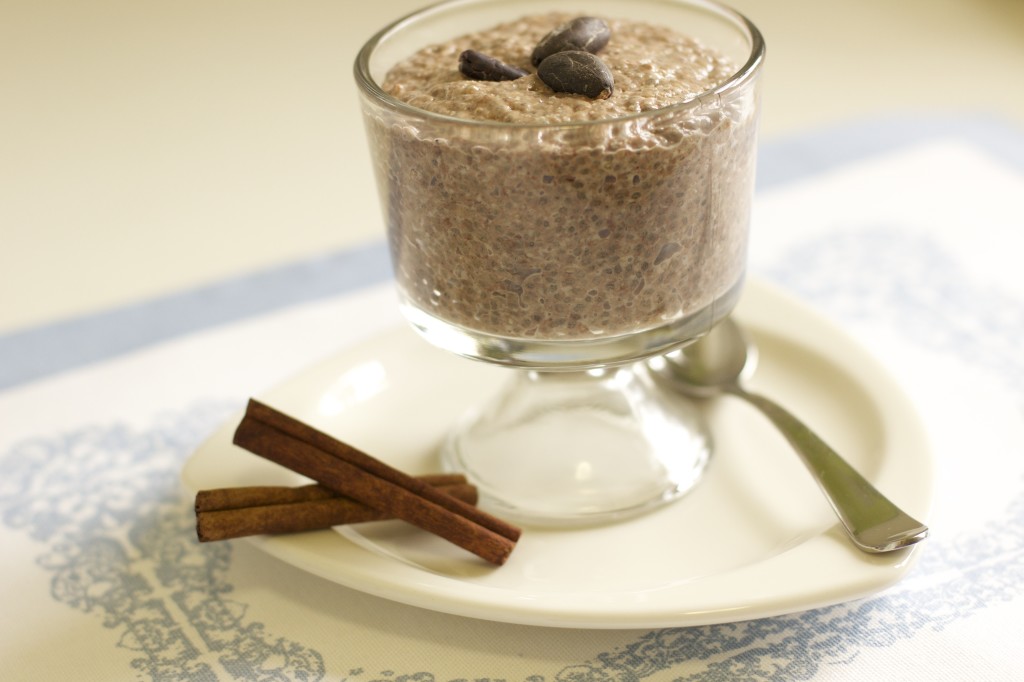 If you live on "Planet Health" you've probably heard about Chia seeds. The  super food miracle seed. Full of nutrients like Omega-3 fatty acids, calcium, antioxidants and so much more!! One spoon of this stuff is like getting a boost of good energy into your "system" and if it's served as a dessert, even better (:
When soaked long enough in liquid, chia seeds will expand up to 12 times their size and will look like a thick jell/pudding . Pudding that is perfect for breakfast with cut fruit or as a chocolate desert. Flavor it any way you'ld like—vanilla, cinnamon, or coffee. In this recipe, I added Cardamon for that exotic essence, but make sure not to add too much of it because it could be overpowering. The only thing you need to do is blend chia seeds in a liquid (almond milk, coconut milk, or any other plant-based milk or juice) and flavor it to your taste, and 20 minutes later you've got yourself a healthy treat.
If you'd like to learn more about Chia seeds, check out this link.
Makes about four servings.
Ingredients
2 ½ to 3 cups Almond Milk
1 cup Chia Seeds
3 tsp Maple Syrup (you can add more or less depending on your taste)
1½ tbs Dark Cocoa Powder
Less than ¼ tsp Ground Cardamon
1 tsp Vanilla Extract
Pinch of Sea Salt
Preparation
The cocoa powder does not blend easily with cold liquid, so you might want to stir it first with a smaller amount of the almond milk; then, add it to the rest of the mix and quickly blend some more to make sure there are no clumps.
Mix the rest of the ingredients together, blend well, and again make sure there are no clumps.
Let it sit in the fridge for at least a half an hour or leave it overnight.
I garnished it with cacao nibs. You could also sprinkle some cocoa powder on it.