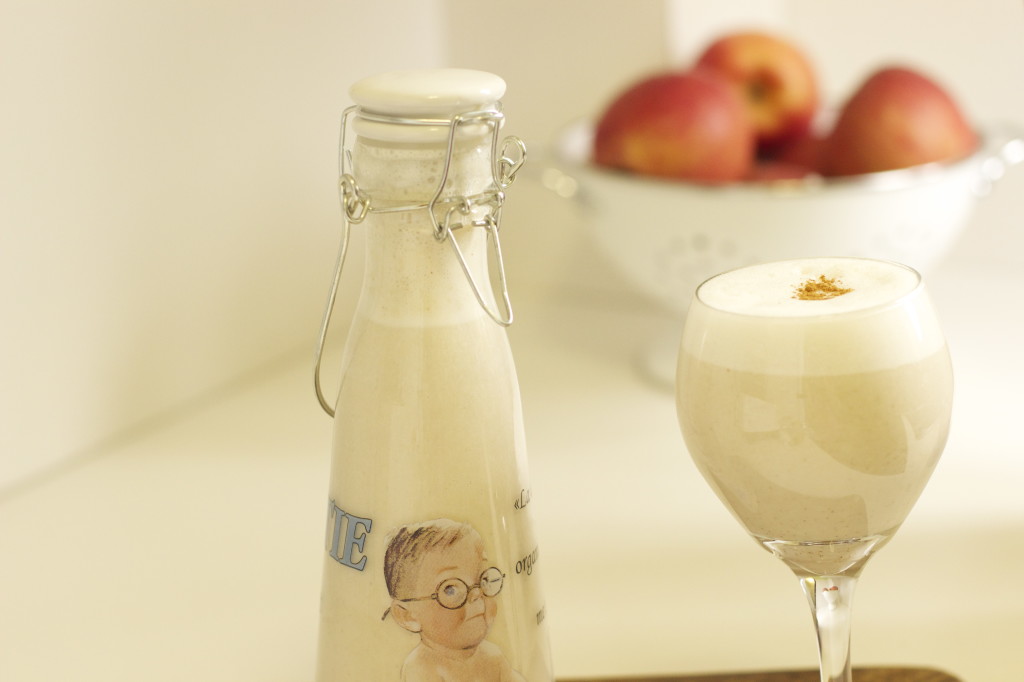 The first time I took a sip of this amazing "milk" was at a Vegan cooking class. The chef teaching was Adam Sobel, the awesome owner of the famous Vegan Food Truck: "The Cinnamon Snail".
Immediately, it reminded me of the taste of Halva, which is a Mediterranean sesame sweet treat. I think it really should be called liquid Halva. It could be a base for shakes, ice creams and other desserts. So easy to make and you will not believe how good it tastes!
If you're in New York City go see the Cinnamon Snail, there is nothing like it, they are very friendly and the food is amazing!
Ingredients
1 Cup Unroasted Sesame Seeds
3 ½ Cups of Cold Water (1 Cup for soaking + 2½ Cups to add later)
5 Tbs. Maple Syrup
2 tsp. Vanilla Extract
1 Tbs Coconut Butter (Oil)
1tsp. Sea Salt
Pinch of Cinnamon for serving (optional)
Preparation
Soak the sesame seeds in 1 cup water for 30 minutes.
1. Blend The soaked sesame seeds with the water in a high power blender.
2. Add the rest of the ingredients and blend again.
3. Strain through a fine mesh bag like this one. (If you don't care for smoothness than this step is optional)
Enjoy!