How To Supreme Citrus
Supreming an orange (or any other citrus) is a way to cut into its inner sections. This looks so complicated but is actually pretty easy. You'll end up with clean beautiful segments that can be added to salads or as a finger food for toddlers.
It's important to use a sharp paring knife. I use my favorite ceramic knife.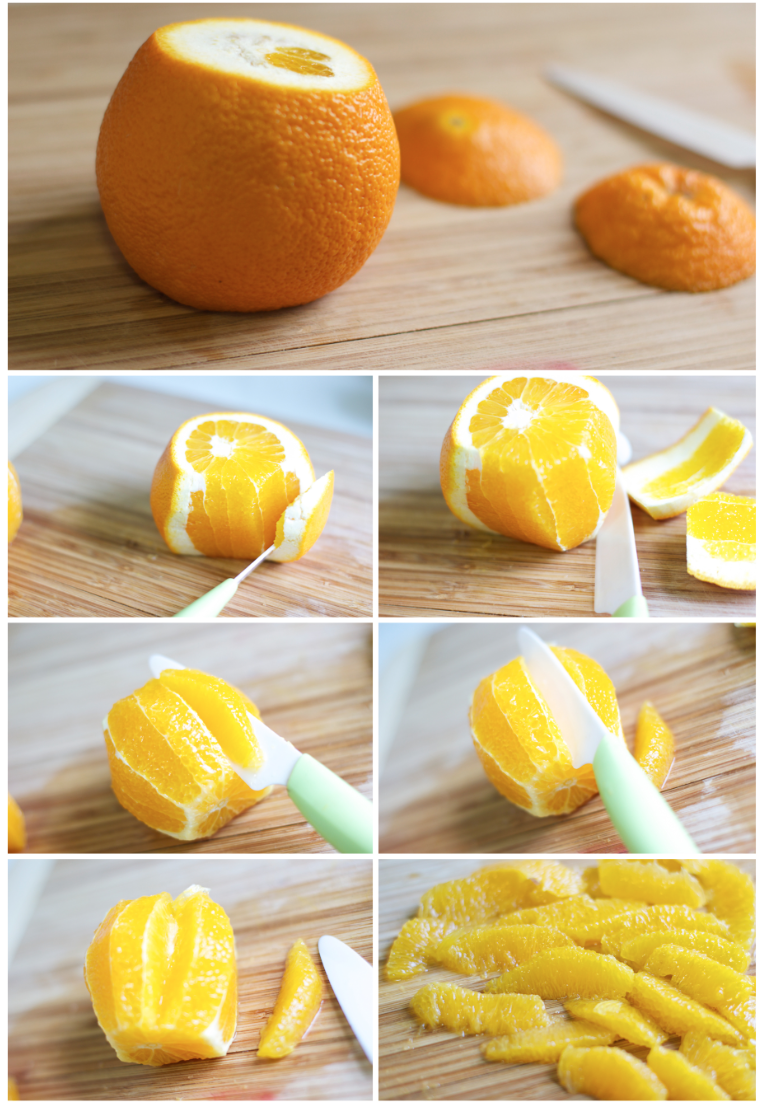 Start by slicing off the top and bottom of the orange so that it can comfortably stand on the cutting board.
Carefully cut off the peel around the fruit and try to remove all the white pith.
Slice into each side of the segment and remove it, staying as close as possible to the white membranes that divide up the orange.
I like to squeeze out the juice from the leftover "skeleton" of the orange into the salad dressing.
It's a great addition to fruit salads and is an easy quick decoration to desserts.