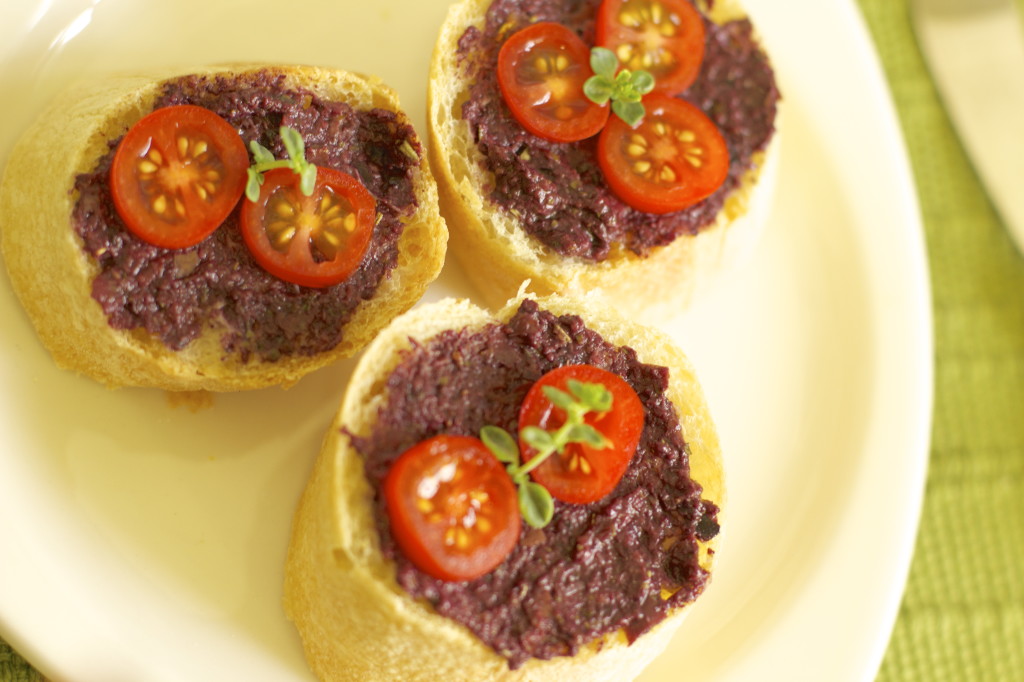 Just as the famous saying: "Every woman needs A Little Black Dress in the closet" I need a little black spread in the fridge.. Just like the dress, it is simple but versatile and can be "dressed" up or down. Spread it on toasts, Crostini, sandwiches or add it to pasta dishes and more..
Takes minutes to make and it stays fresh for a long time. I did not add salt because the olives were already very salty. Depending on the olives you're going to use, adjust the salt, after tasting, since the spread somehow concentrate the flavors.
The pesto paste I used for this recipe is one that I've been using for many years, I was so happy to find the mark 'Vegan' on it! If you can't find it where you live, you might find something similar or make your own. It contains basil, sunflower and olive oils, salt, pine nuts, and garlic.
Ingredients
3/4 lb. Kalamata Olives, pitted
3 Tbsp. Olive Oil
2 Cloves Crushed Garlic
Juice of ½ Lemon
1 ½ Pesto Paste
1 Tbsp. Herbes De Provence
½ tsp. Oregano
Black Pepper
Preperation
Mix all of the ingredients except for the lemon juice in a food processor, add the lemon juice gradually as needed, (you might need less lemon) Blend until it becomes a smooth paste/spread. Place in a glass container and drizzle some olive oil on top.